In response to growing sector calls for clarity on the mechanics of immune health regulation, Clasado Biosciences ('Clasado'), a global leader in the development of clinically proven prebiotic ingredient and product solutions for the human gut microbiome, has launched a new white paper addressing the role of gut health in supporting the immune system.
The paper outlines the interplay between gut health and immune responses and is authored by Dr. Luis Gosálbez and Dr. Lucien Harthoorn, Business Development Director and Research & Development Director at Clasado respectively.
As the world adjusts to the changes brought on by the Covid-19 pandemic, Clasado is addressing the need for immune health clarity with the release of the white paper, which aims to condense the complicated relationship between immune response and gut health into clear, distinct components. The white paper uses contextual learning points from the company's scientific research and development activities for its prebiotic ingredient Bimuno®.
Dr Lucien Harthoorn commented: "As a result of the ongoing Covid-19 health crisis, the complex topic of immune health is seeing surging global interest; it's really resonating with consumers. In our new white paper, we highlight the important role the gut plays in relation to immune function. With around 70% of immune cells being found in the gut, it's natural that it should play a pivotal role in supporting immune health."
"Over the long-term development of our own prebiotic ingredient Bimuno, we've perfected the art of translating complex microbiome science into more understandable knowledge for brands and consumers alike. We're proud to continue that effort with our new publication. As consumers look to support their immune system in new ways, and through new delivery methods, savvy functional ingredient and supplement manufacturers should be looking to the gut for inspiration."
In keeping with the project's goal of making gut health science accessible, the white paper has been made available for download on the new Clasado website. The publication uses relevant studies and findings that point toward where gut-driven immune modulation could lie in the future.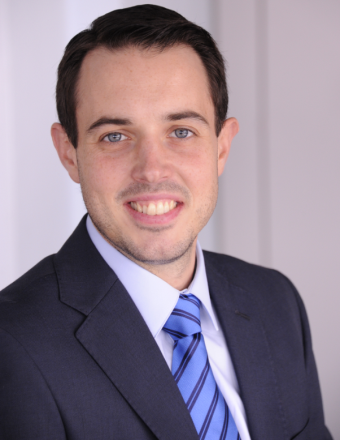 Dr Luis Gosálbez added: "There's a lot that science is yet to uncover about the full extent of the gut microbiome's role in bodily health, but our white paper lays out a lot of what we do know, and where this understanding comes from.
"Much of our own science has resulted from the development of our flagship ingredient Bimuno, which is shown to support the immune system by increasing anti-inflammatory and decreasing pro-inflammatory biomarkers. Our development of gut microbiome science could help pave the way for greater immune modulation, understanding and direction in the future."
To download the free white paper, visit https://clasado.com/understanding-bimuno-and-immunity/
To find out more about Clasado Biosciences, please visit www.clasado.com
# # #
For business to business marketing communications purposes only.
For further media enquiries, please contact Danny Graham at PHD Marketing Ltd.
Tel: +44 (0) 1977 708643
Email: danny.graham@phdmarketing.co.uk
For business to business marketing communications purposes only.
For further media enquiries, please contact Joanna Stephenson at PHD Marketing Ltd.
Tel: +44 (0) 1977 708643
Email: hello@phdmarketing.co.uk
Notes to editors 
Clasado is a leading biotechnology pioneer in the development of microbiome science producing prebiotic ingredients and consumer products aimed at gastrointestinal wellness destined for the food and healthcare sectors.
To find out more, please visit www.clasado.com
For more information on Clasado Biosciences and its activities, please contact PHD Marketing Ltd. The Cavalier Suite, The Barracks, Wakefield Road, Pontefract, West Yorkshire UK WF8 4HH.
Tel: +44 (0) 1977 708 643 or Email: hello@phdmarketing.co.uk